Drag Bar Z700 SE Disposable Vape (Twin Pack) is simply a slime line vape kit that comes in a convenient pack of 2 bars. Combine the two disposable vapes you will get around 1400 puffs per pack.
You can start vaping straight out of the box and with no charging or refilling required. Each device has been designed to deliver a massive 700 puffs and available in a wide range of fruity flavours.
This is a disposable device pre-filled with 20mg Nicotine Salt e-liquid. It's a convenient pre-filled vape device and there is no need to change coils. It has a 380mAh battery and a 2ml pre-filled pod to maximize the vaping experience.
Drag Bar Z700 SE by ZooVoo provides smooth and pure taste it has built in Gene Tree ceramic coil that give you larger clouds compared to ordinary cotton coils
Flavour List:
Apple Peach
Aloe Grape
Blueberry Pomegranate
Banana Ice
Blue Razz
Blueberry Raspberry
Cherry Ice
Cola Ice
Dragbull Ice (Energy)
Drag Bull Strawberry (Strawberry Energy)
Grape Raspberry Ice
Green Apple Ice
Lemon Lime
Mango Ice
Pineapple Ice
Strawberry Banana
Strawberry Kiwi
Triple Melon
Watermelon Strawberry Ice
Watermelon Ice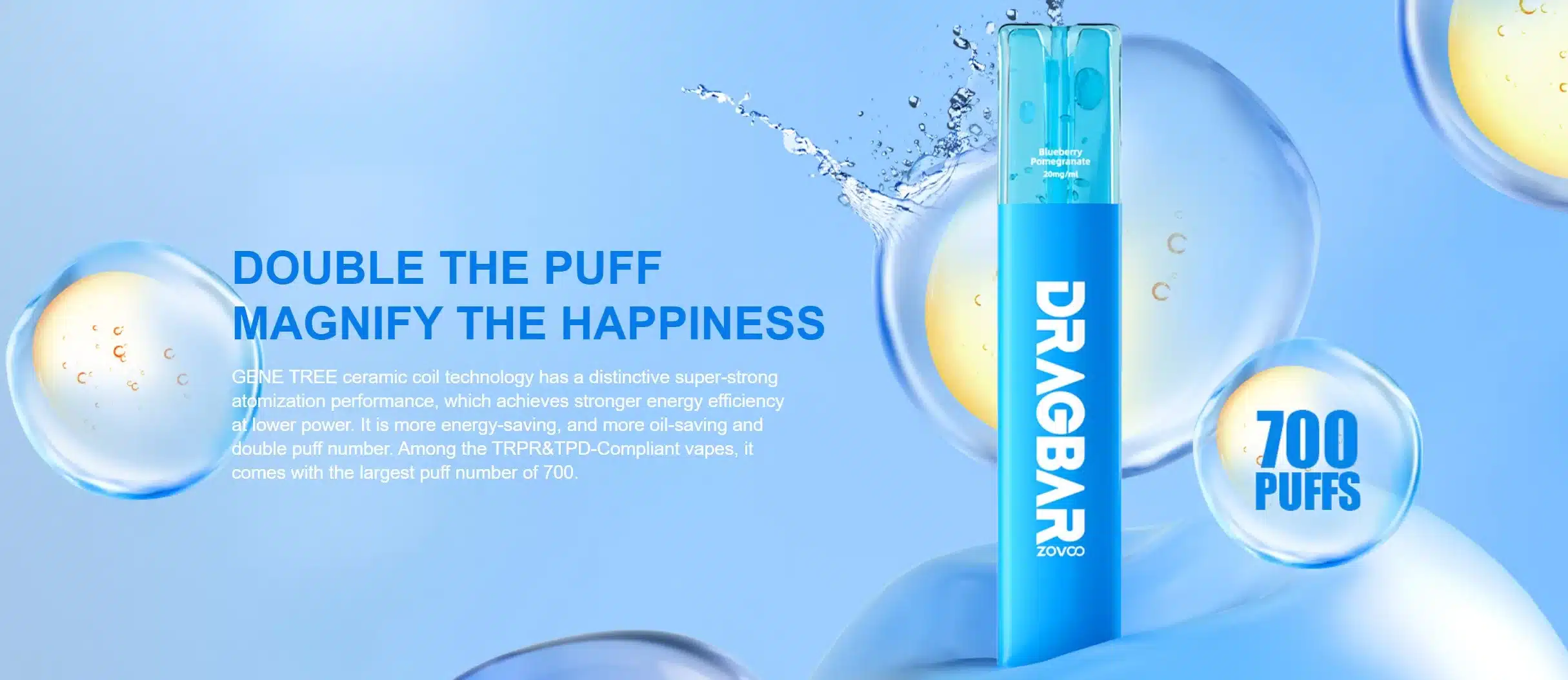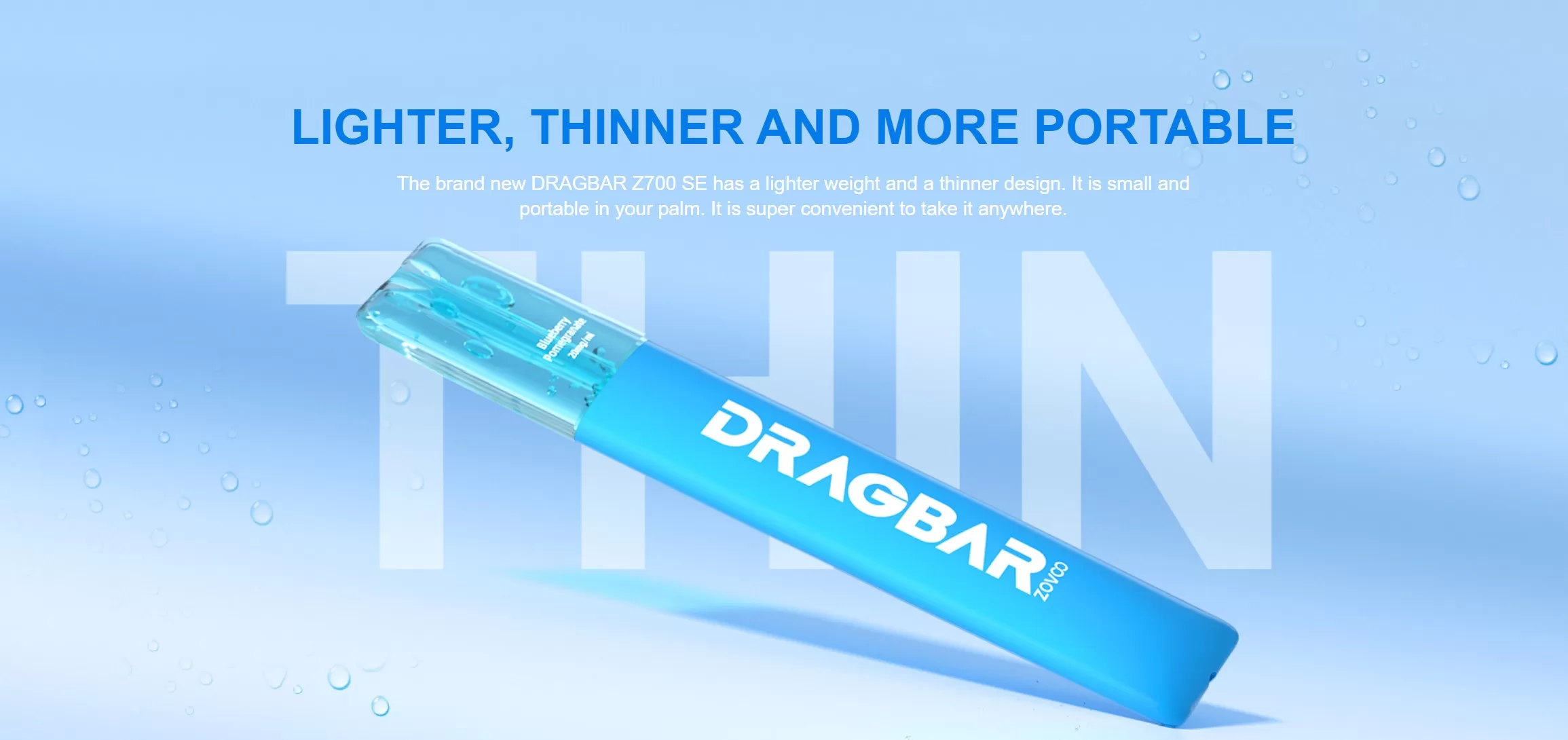 Great Range of disposables available at diy eliquids