Introducing the Elux Legend Mini 2 Disposable Vape, where the colors of legend come alive to transform your vaping experience. With its vibrant and captivating design, this disposable vape device is more than just a simple kit. Let the colors of legend speak for you and paint your world with a palette of captivating hues.
But the Elux Legend Mini 2 is not only about aesthetics it's about delivering an exceptional vaping experience. Featuring 47 selective flavors, and has some of the best-in-class flavors. Each puff is a journey into a world of delightful tastes, allowing you to embrace the rainbow of flavors and enjoy flavorful fun like never before.
This legend 2 is powered by the perfect combination of a mesh coil and flavor, ensuring a satisfying vape every time. The mesh coil technology enhances the flavor delivery, bringing out the true essence of your chosen nic salt e-liquid.
Designed to exceed expectations, the Elux Legend Mini 2 brings the taste of perfection to life.
ELUX LEGEND MINI-II
Experience Legend in Every Puff
PERFECT COMBINATION OF MESH COIL AND FLAVOR
Unlock the LEGEND where mesh coil and flavor meet satisfaction that will make your day more joyful.
THE TASTE OF PERFECTION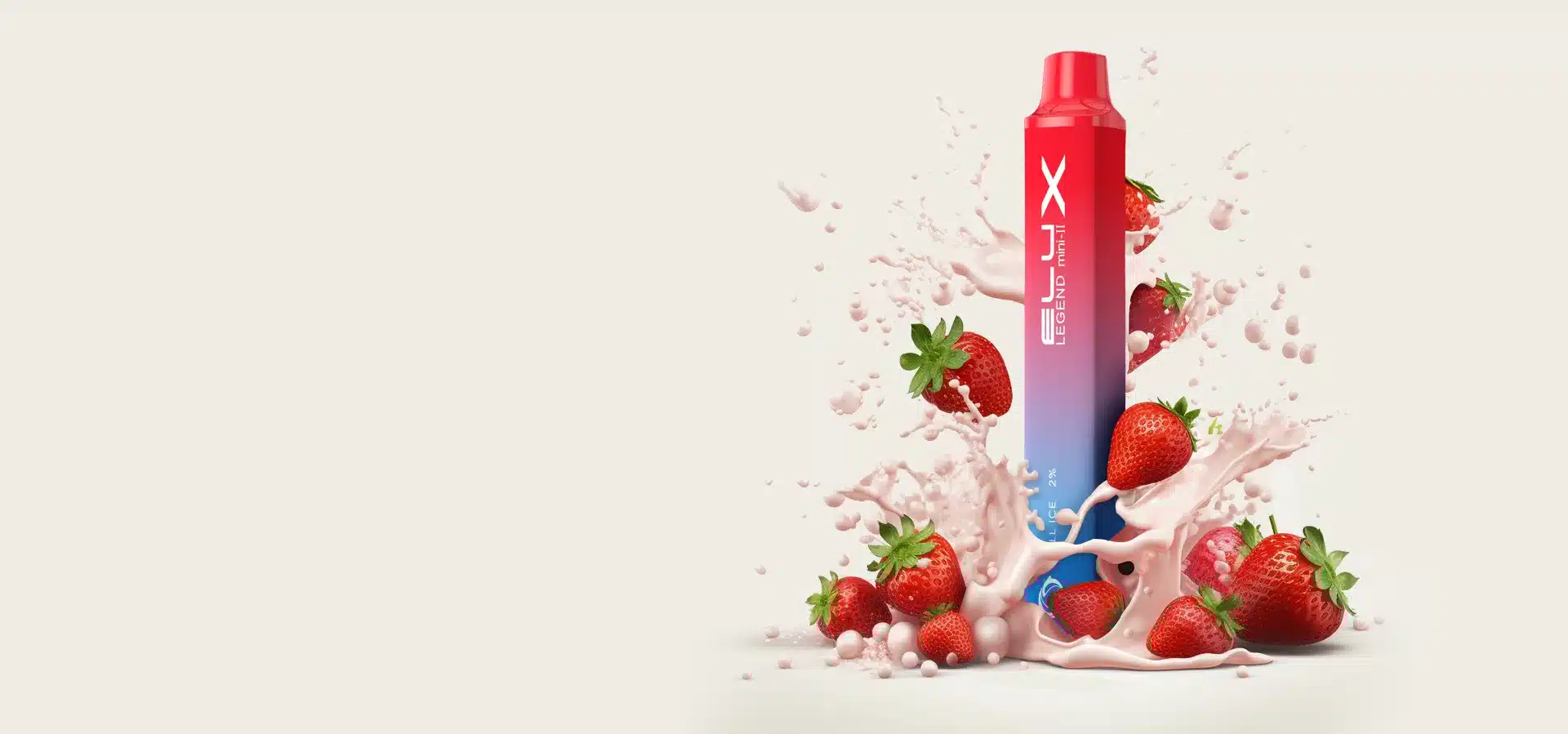 What flavor you expect from a disposable, LEGEND brings it to life, get a taste of the good life, and bite into the best ! Taste the Difference Quality Makes
Flavours Elux Legend Mini 11
Apple Peach Pear
Blue Razz Lemonade
Blueberry Bubblegum
Blueberry Cherry Cranberry
Blueberry Pomegranate
Blueberry Raspberry
Blueberry Sour Raspberry
Cotton Candy
Fresh Mint
Gummy Bears
Kiwi Passionfruit Guava
Mr Blue Peach Mango
Red Apple Ice
Strawberry Energy
Strawberry Ice Cream
Strawberry Watermelon Bubblegum
Unicorn Shake
Vimto
Watermelon Ice