Description
Lost Mary BM600 Disposable Vape Bar is a convenient, lightweight device ideal for stress-free vaping or if you are just switching to vaping from smoking. There are many summer-inspired flavors to choose from, all delicious and unique
This is a disposable device pre-filled with 20mg Nicotine Salt e-liquid. It's a convenient pre-filled vape device and there is no need to change coils. It has a 550mAh battery and a 2ml pre-filled pod to maximize the vaping experience. So will be able to enjoy the Crystal Bars 600 puff capacity.
Available in 12 deliciously smooth flavours:
Blue Razz Ice
Kiwi Passion Fruit Guava
Pink Lemonade
Watermelon Ice
Strawberry Ice
Blueberry
Blueberry Sour Raspberry
Double Apple
Marybull Ice
Cotton Candy Ice
Tripple Mango
Tripple Melon
Great Range of disposables available at diy eliquids
Specification.
Brand: Lost Mary
Hardware Brand: Elf Bar
Liquid Type: Nicotine Salt
Nicotine Strength: 20mg
Kit Type: Disposable
Device Dimensions (H) 66mm
Device Dimensions (W) 35mm
Device Dimensions (D) 16mm
Product Material: Plastic
Liquid Capacity: 2ml
Battery Capacity: 550mAh
Charging Type: Pre-Charged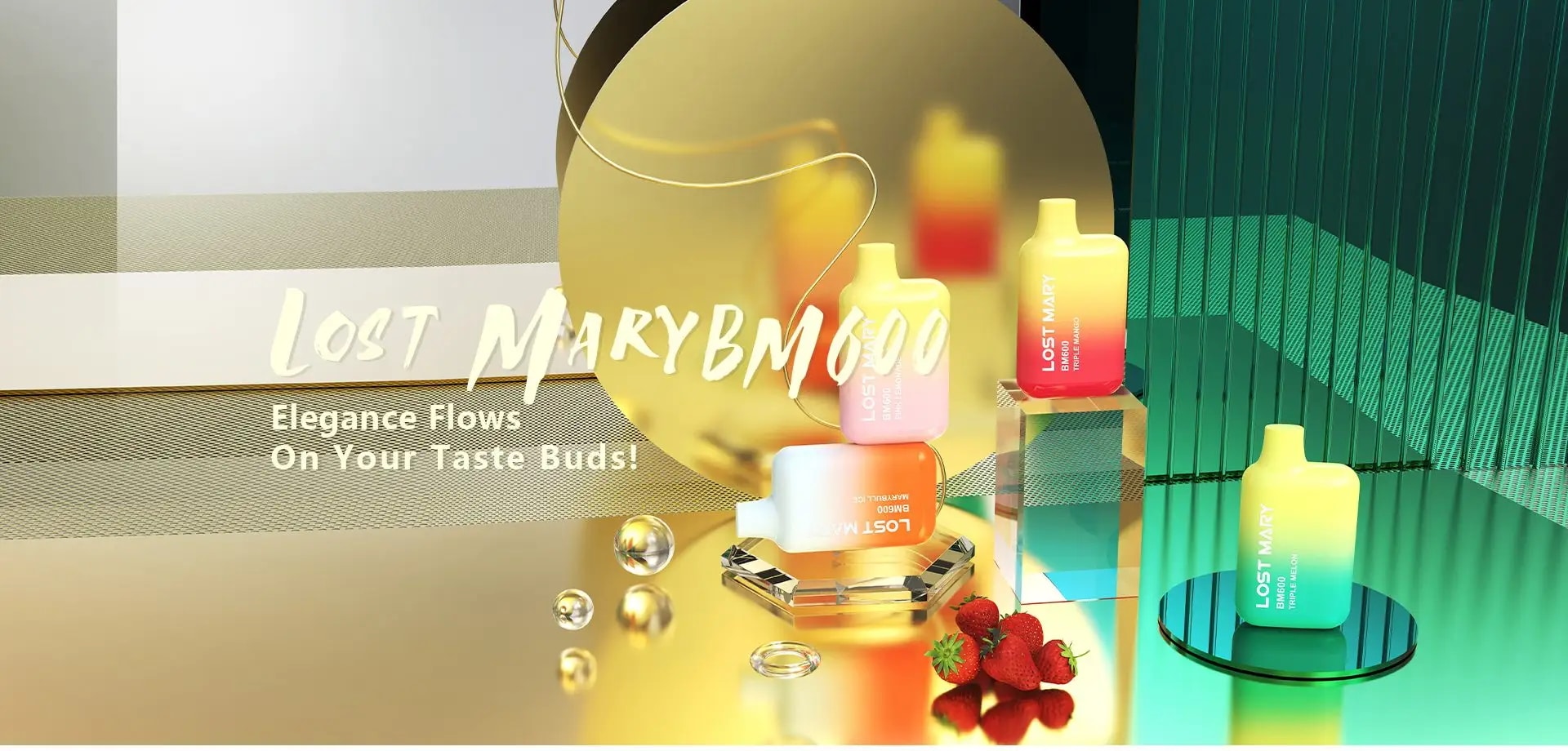 Created with 20mg of nic salts for a smoother and more rewarding throat hit. Inspired by the people behind Elf Bar, the Lost Mary BM600 is a high-quality disposable vape that you can enjoy with every puff.