Vozol Star 600 Disposable Vape Kit, the Vozol bar  is one of the latest bars to join the disposable vaping devices in the UK. It is the best way for smokers to switch to vaping, since it is so easy. Simply remove it from the packaging and start vaping.
This is a disposable device pre-filled with 20mg Nicotine Salt e-liquid. It's a convenient pre-filled vape device and there is no need to change coils. It has a 550mAh battery and a 2ml pre-filled pod to maximize the vaping experience. So will be able to enjoy the Vozol Star 600 puff capacity.
Vozol Star 600 Disposable Vape device provides smooth and pure taste by bonding a specialized heating system; also the 550mAh battery delivers 600 puffs and is available in 15 flavors everything from sweets, fruits, and desserts.
These bars come in 15 great flavours you will definitely find one that you like.
Flavour List: Vozol Star 600 Disposable Vape Kit
Apple Peach
Banana Ice
Blue Razz Lemon
Forest Berry Storm
Grape Ice
Kiwi Guava Passion Fruit
Lemon Mojito
Lemon Passion fruit
Lychee Guava Watermelon
Mango Iced
Spearmint
Strawberry Apple
Strawberry Ice Cream
Strawberry Raspberry Cherry
Tobacco
Great Range of disposables available at diy eliquids
Why Not try out Nic Salts? for better value for money!
Brand VOZOL
Model STAR 600 Disposable Kit
Size 18.9mm(D) x 106mm(H)
Battery built-in 500mAh battery
Capacity 2ml
Nicotine Strength 20mg
Puff Counts 600 puffs
Resistance 1.4Ω mesh
For wholesale enquires for Vozol Star 600, you can email or call.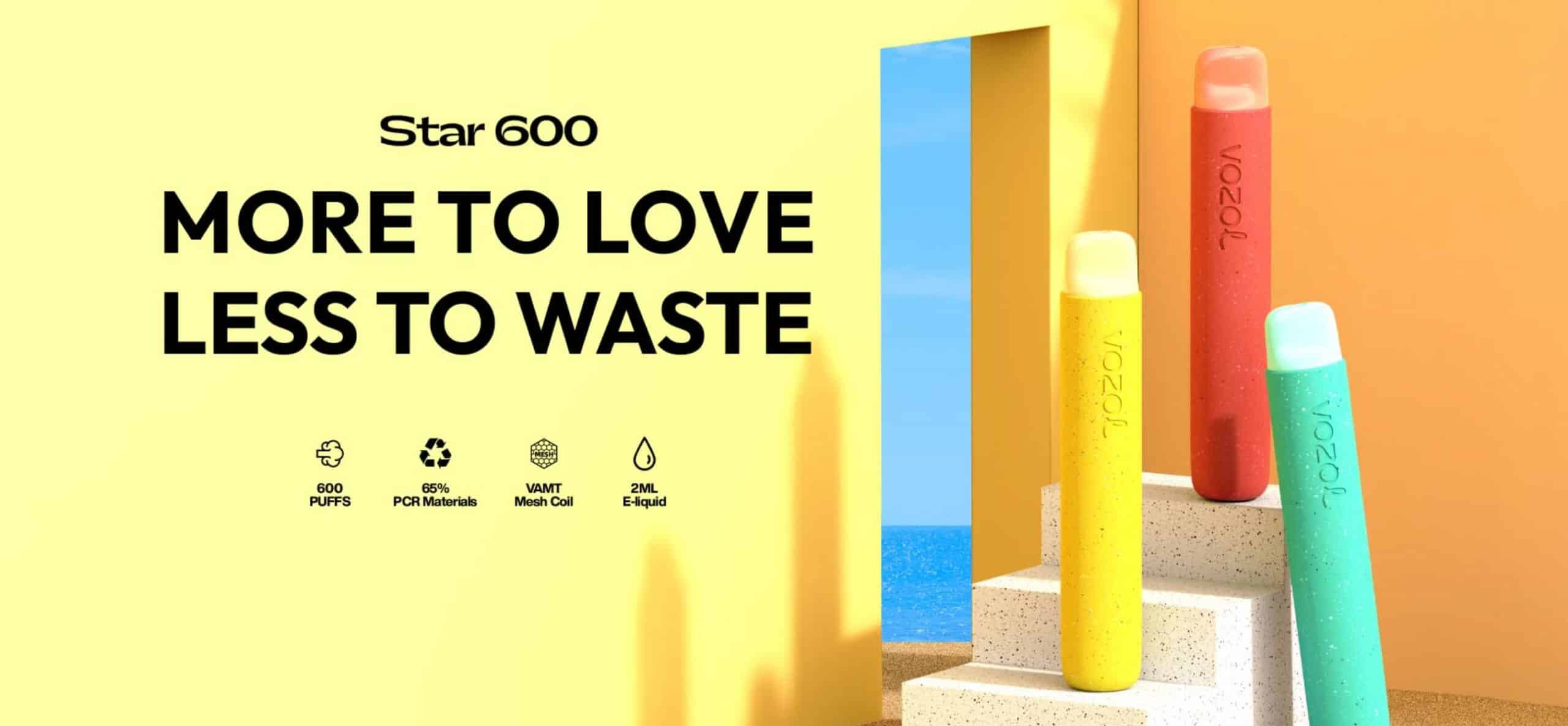 It's More Eco-Friendly
65 % of the device body is made from PCR (Post-Consumer Recycled Materials), much lesser carbon emission to our earth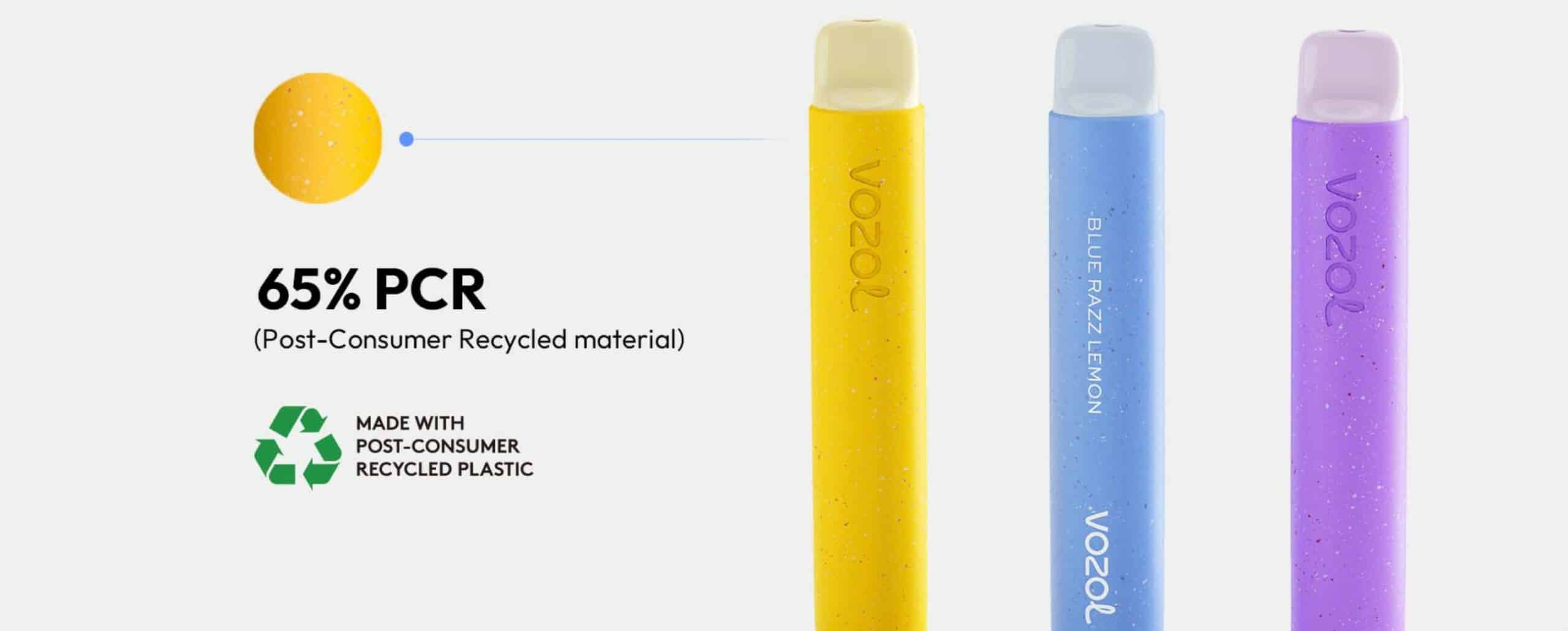 2ml Mesh coil for richer more consistant taste!
Less E-Liquid Consumption Per Puff!
Unique design and fresh colours
15 FLAVOUR CHOICES
Specifications