Description
A maximum output of 230W can be achieved by this Smok Morph 2 Kit, which is powered by two 18650 batteries. It is worth noting that they are not included in the kit, and should be purchased separately.
*Batteries must be purchased separately, this kit requires 2 x 18650 Batteries
SMOK MORPH 2 KIT PRODUCT DETAILS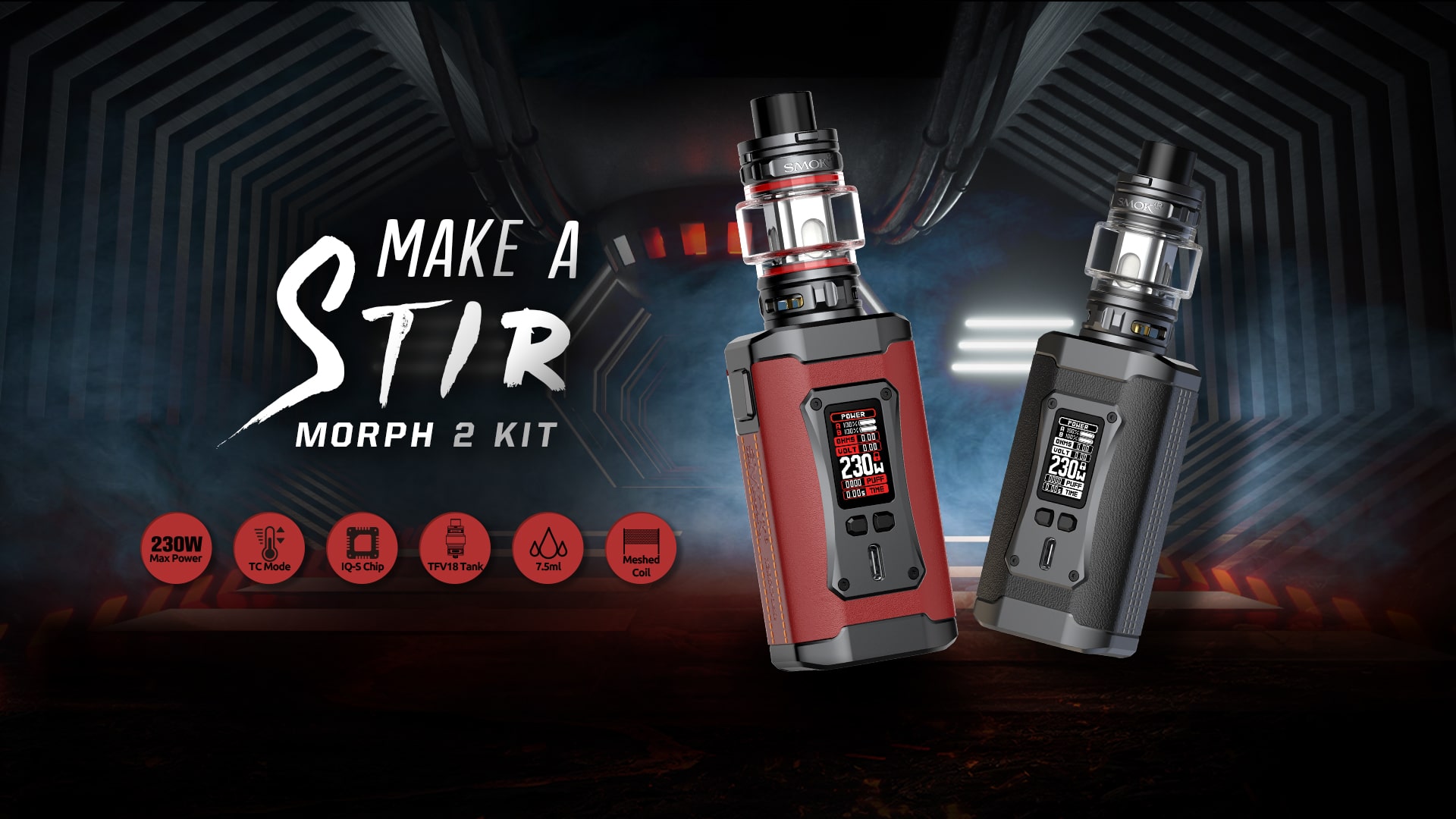 Inspired by its predecessor, MORPH 2 is optimized with handier operations and a 230W max power to open up new possibilities to further intrigue
your vision of the best taste. Once taking nutrients from two external 18650 batteries, it is well-performed in igniting the device in 0.001s and
smoothening your vaping with multiple protections. MORPH 2 upgrades the tank with a mightier TFV18.
8 Colours

Kit Includes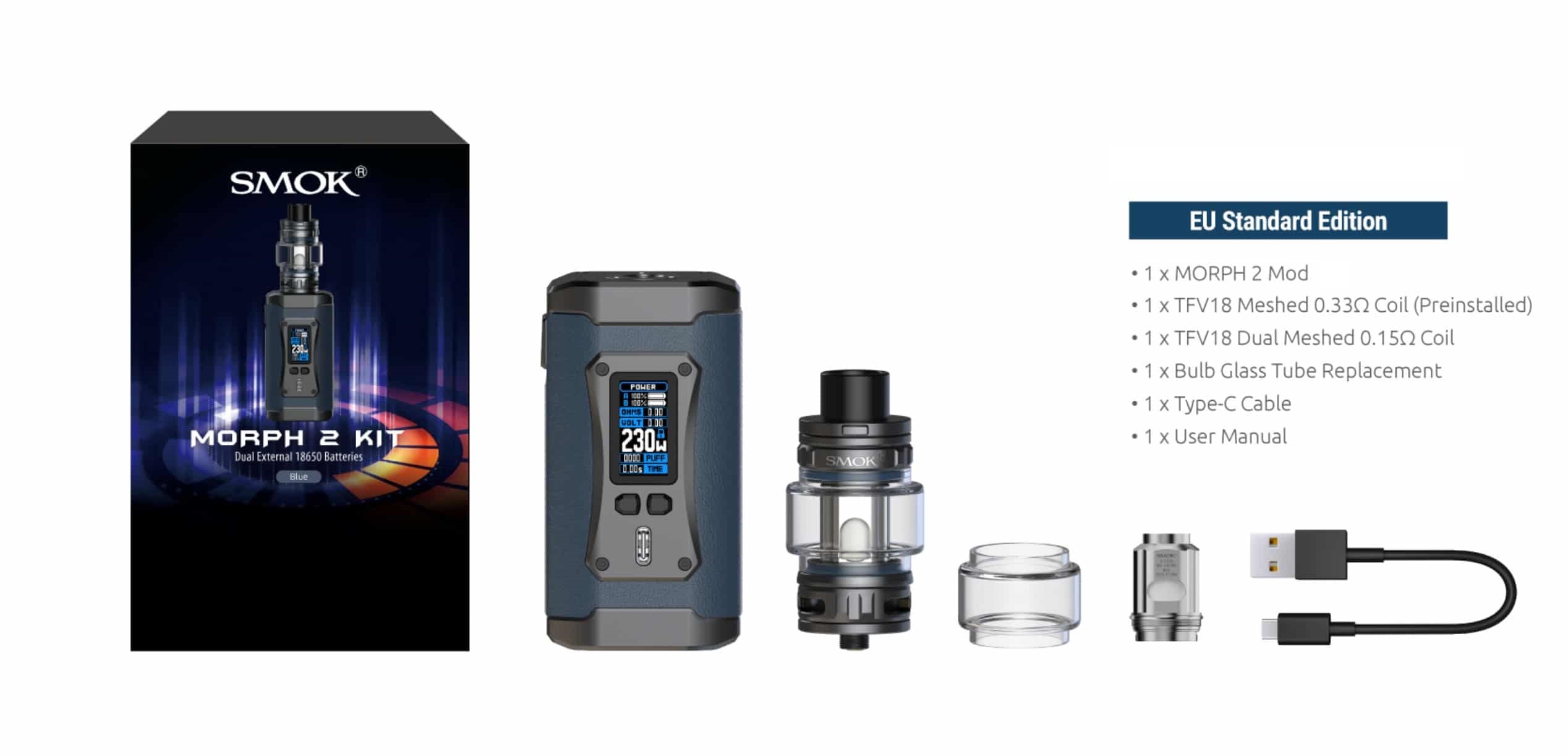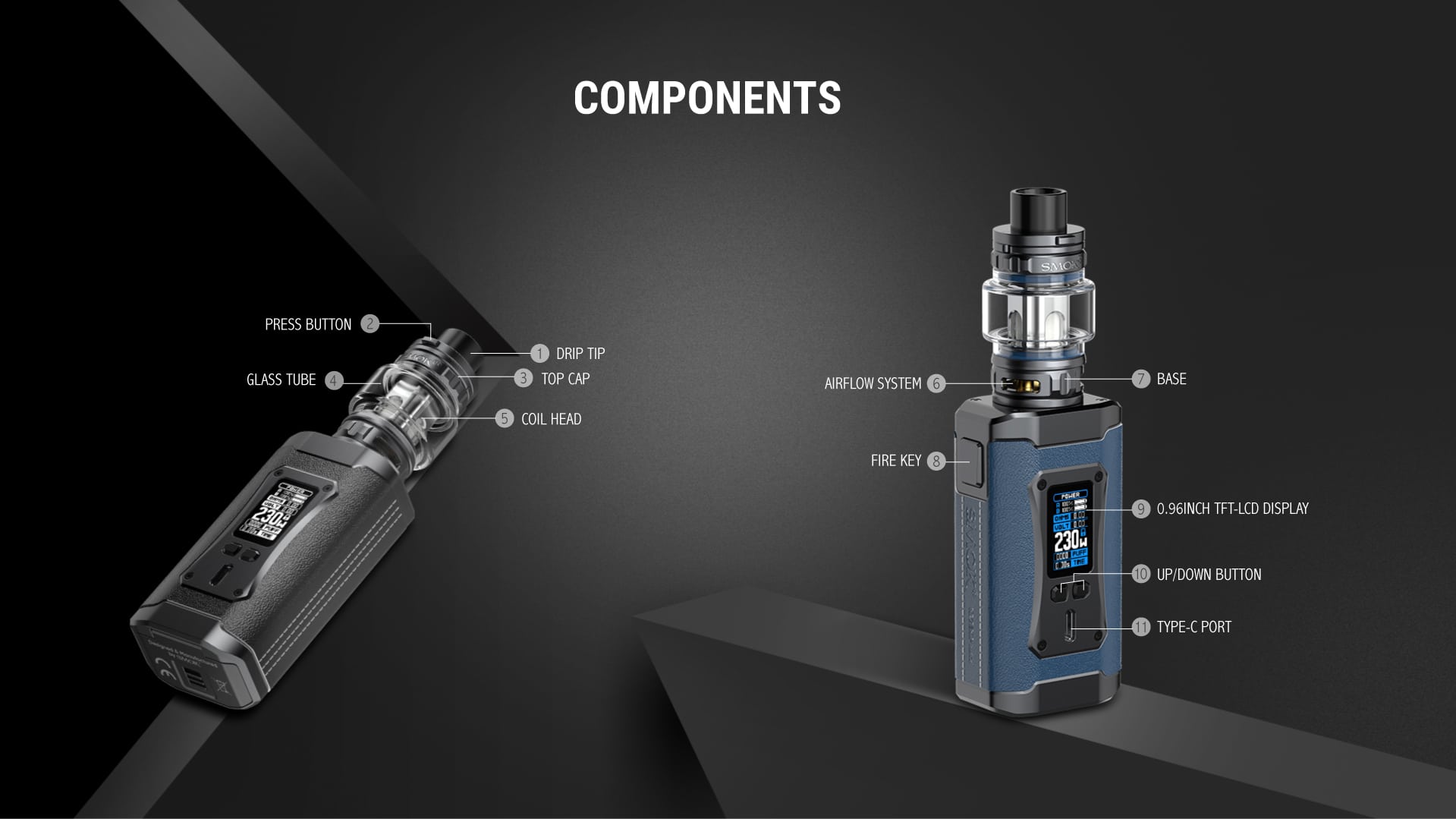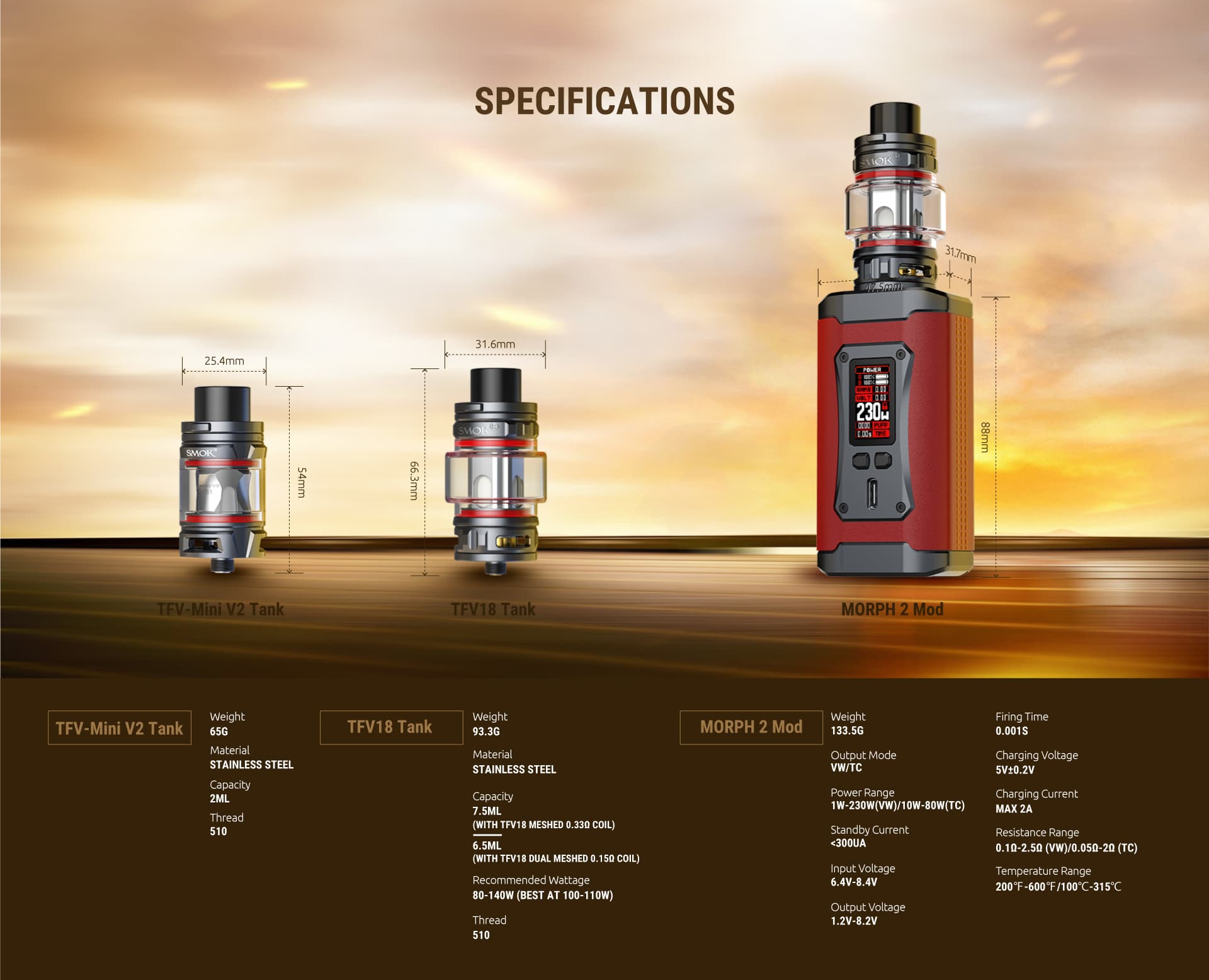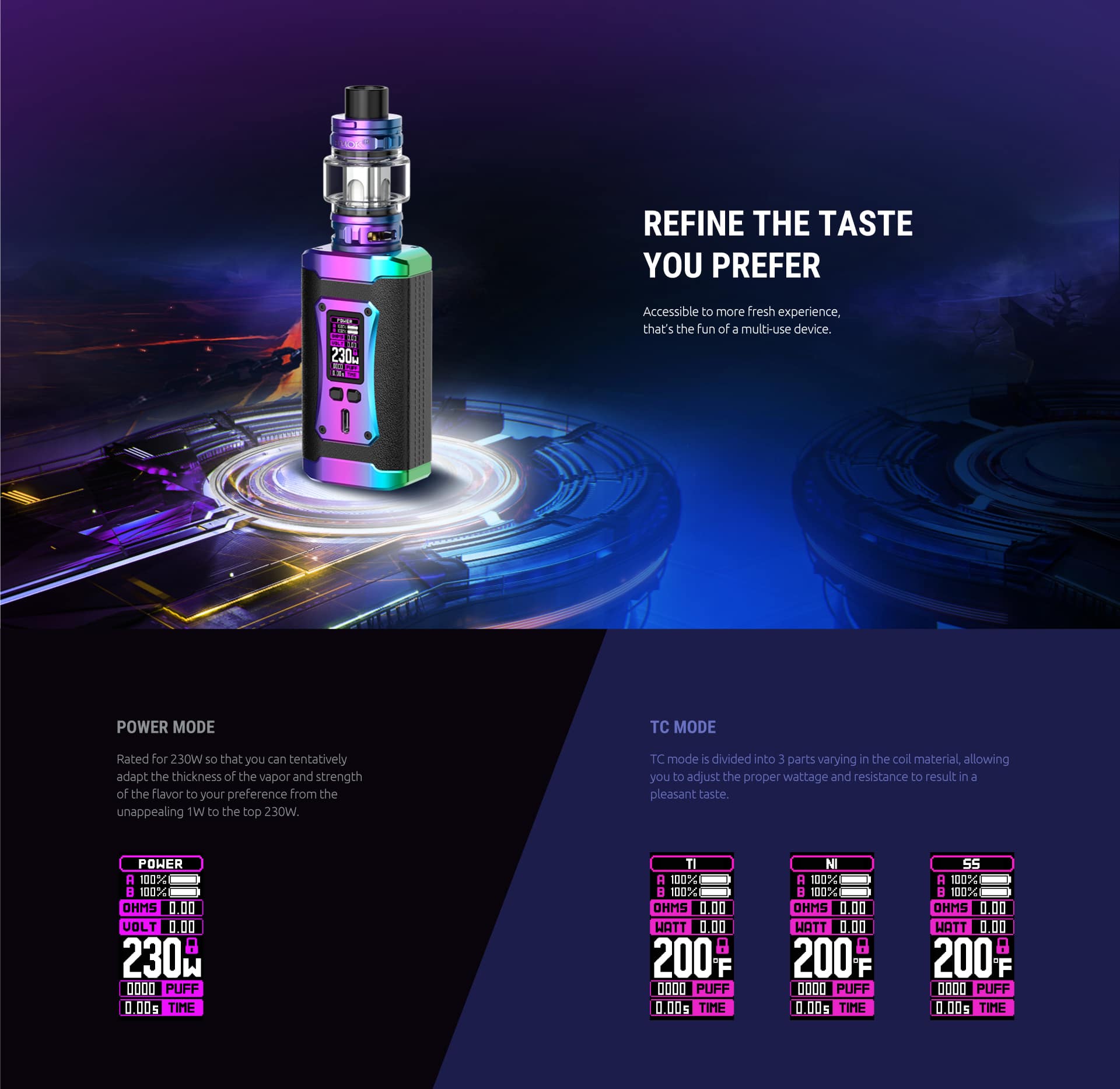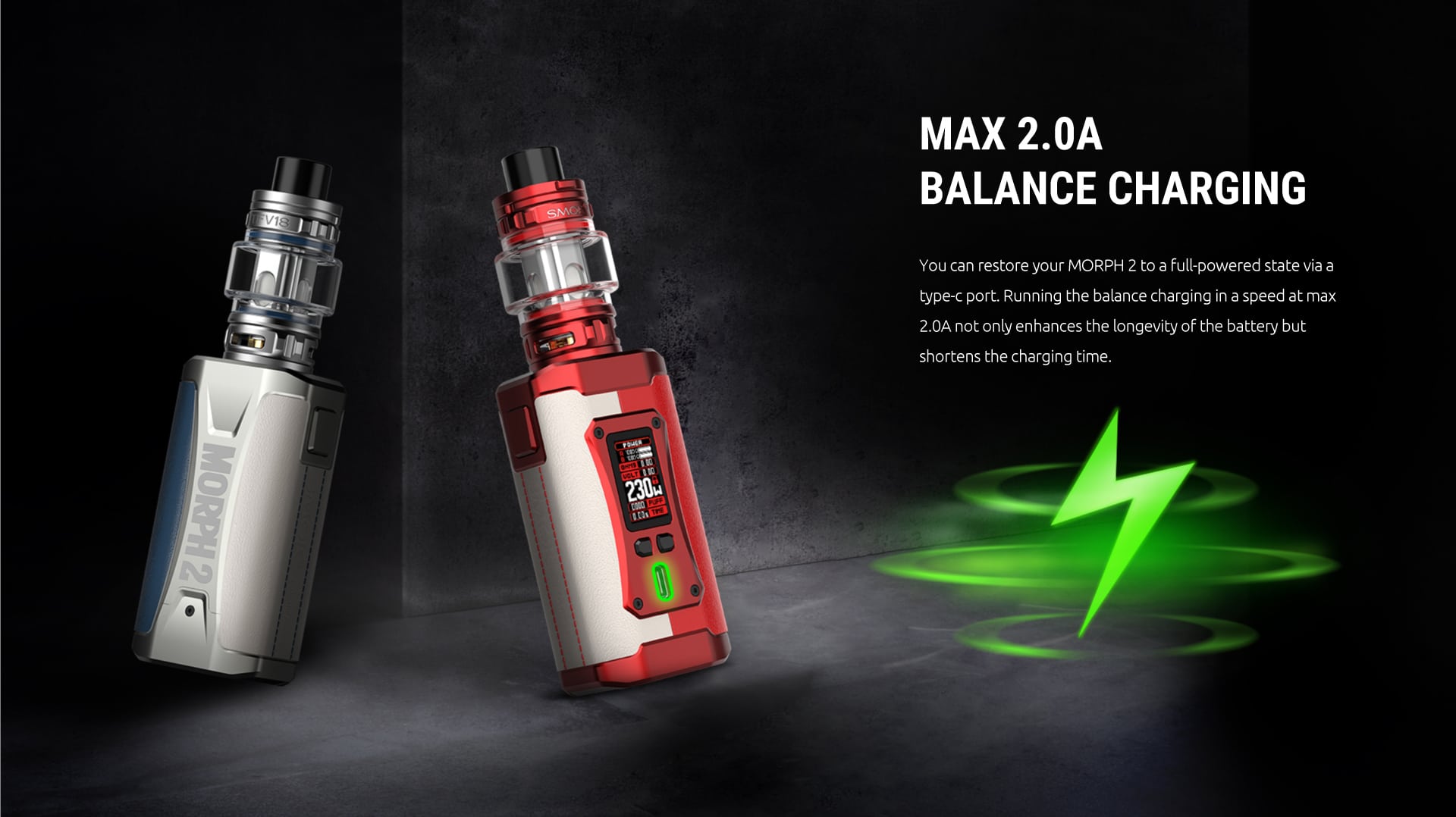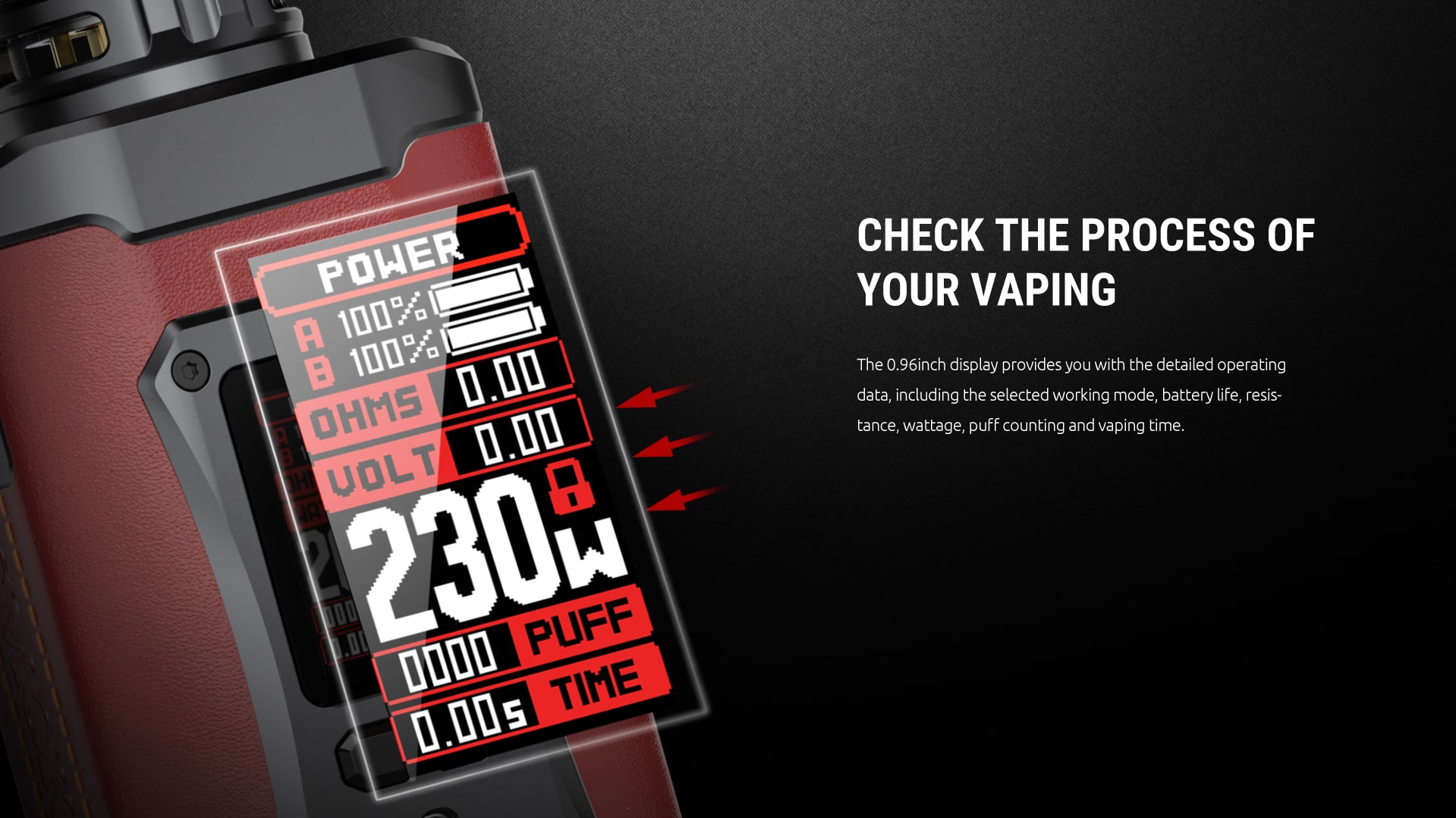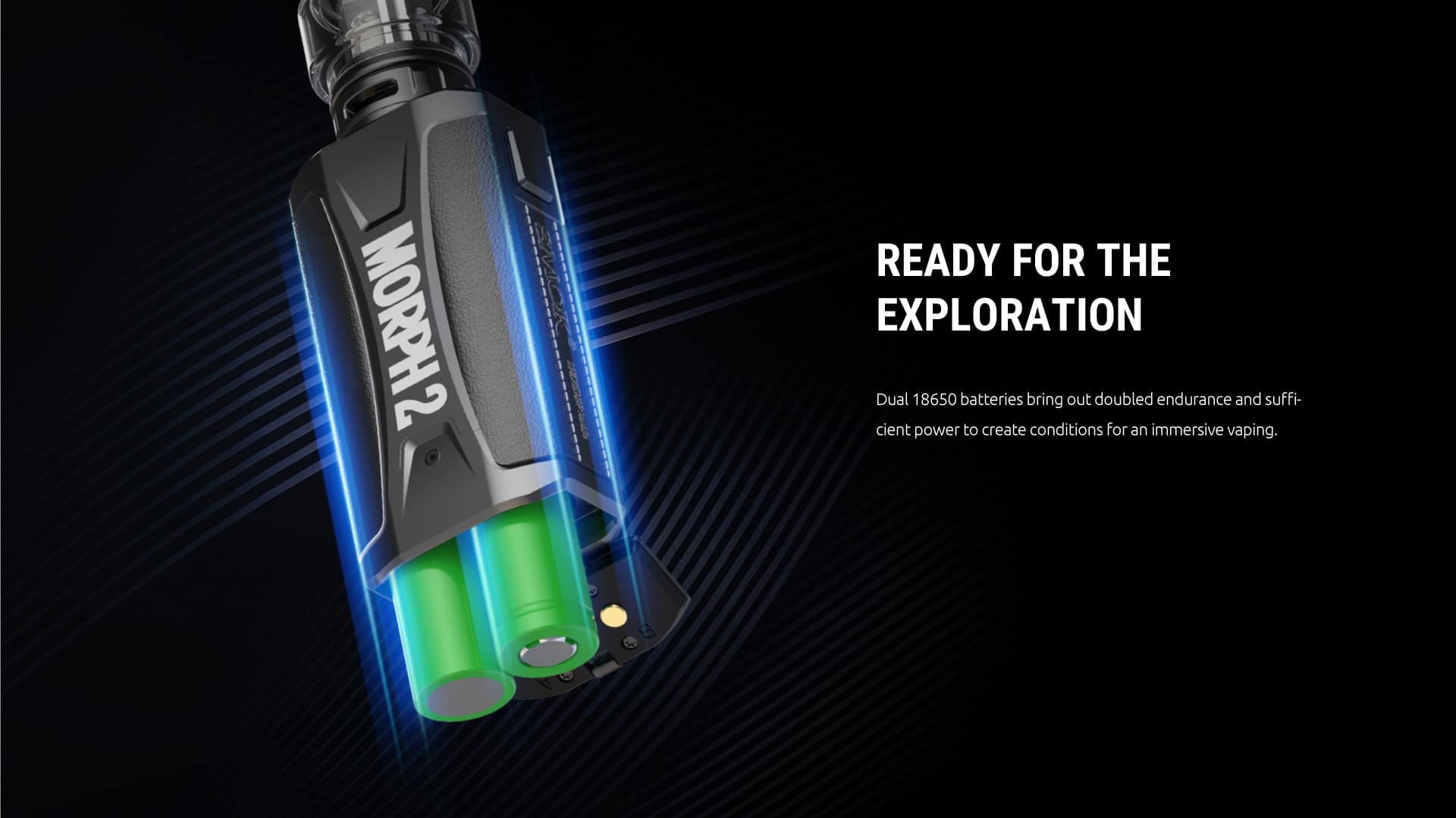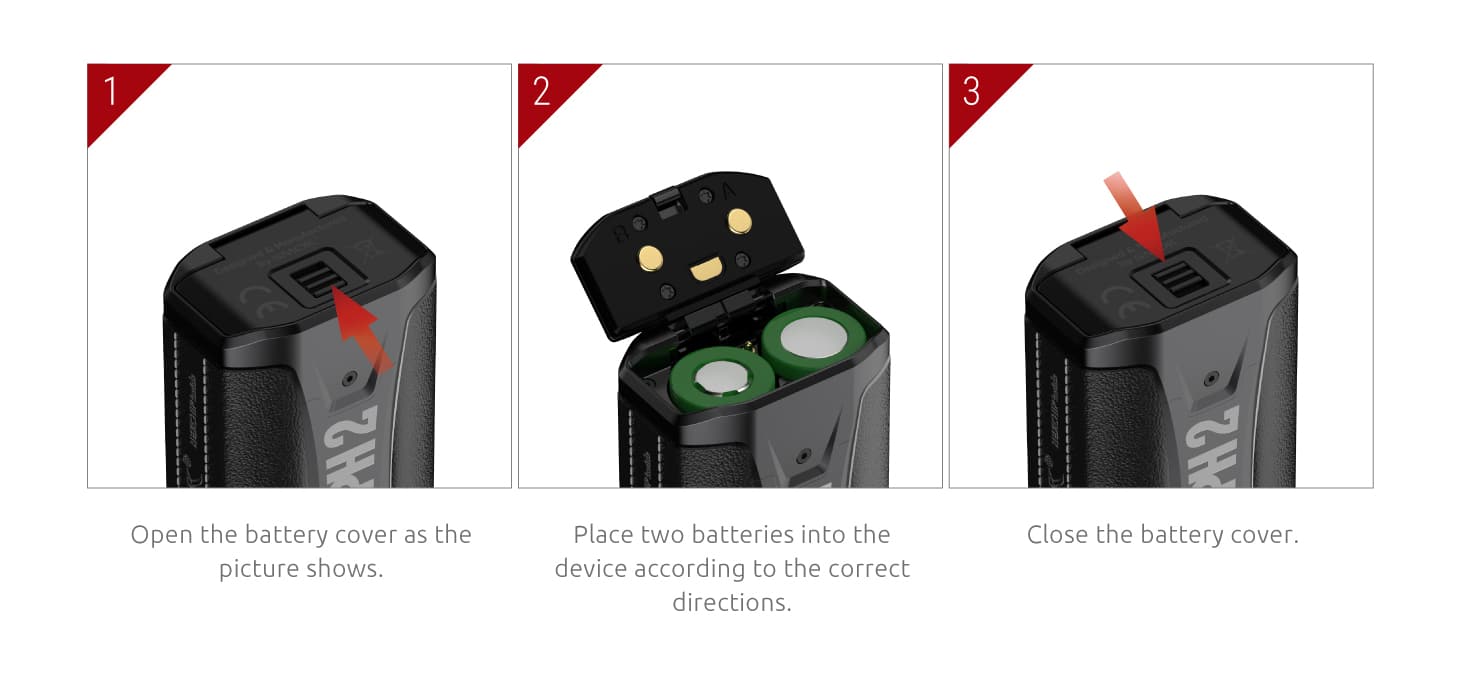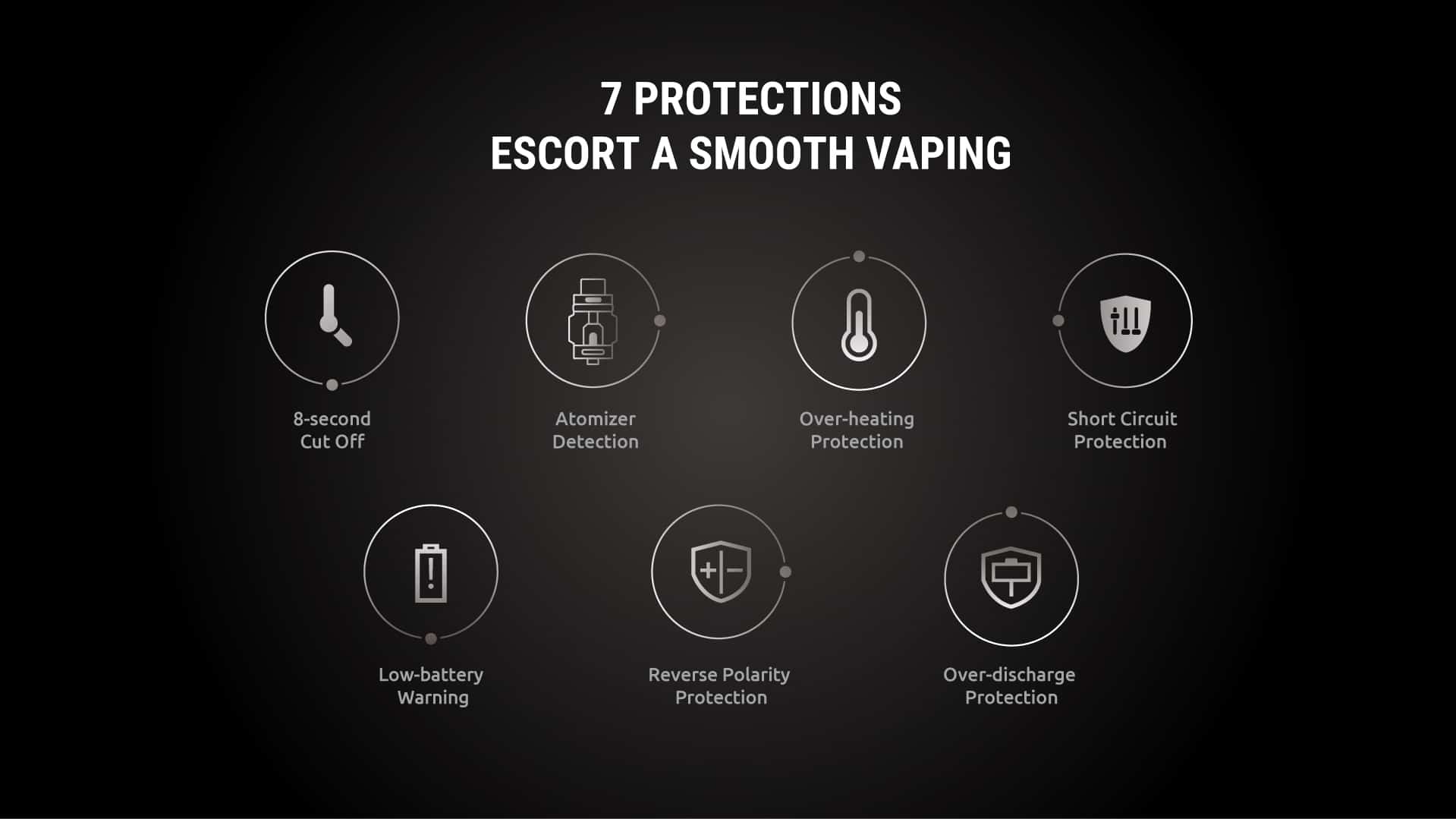 Only simultaneously press the button and turn the top cap as the arrow shows can you bring out the filling
port, effectively avoiding the leakage resulted from accidentally opening the top cap.