VAPORESSO LUXE Q2 SE POD VAPE KIT
The Vaporesso Luxe Q2 SE is a highly user-friendly MTL pod vaping kit with straightforward draw activation functionality without pressing any buttons while using a large 1000 mAh in-built battery to deliver an intense and powerful flavour experience.
The Luxe Q2 SE pod system comes supplied with a 0.8Ω MTL/RDTL refillable e-liquid pod. It can use the entire range of Luxe Q series pods, which also feature a 0.6Ω restricted direct-to-lung (RDL) option together with 0.6Ω restricted direct-to-lung pod and further 1.0Ω and 1.2Ω mouth-to-lung (MTL) options, all incorporating the use of Vaporesso's SSS Tech anti-leaking technology for accurate and consistent flavour delivery.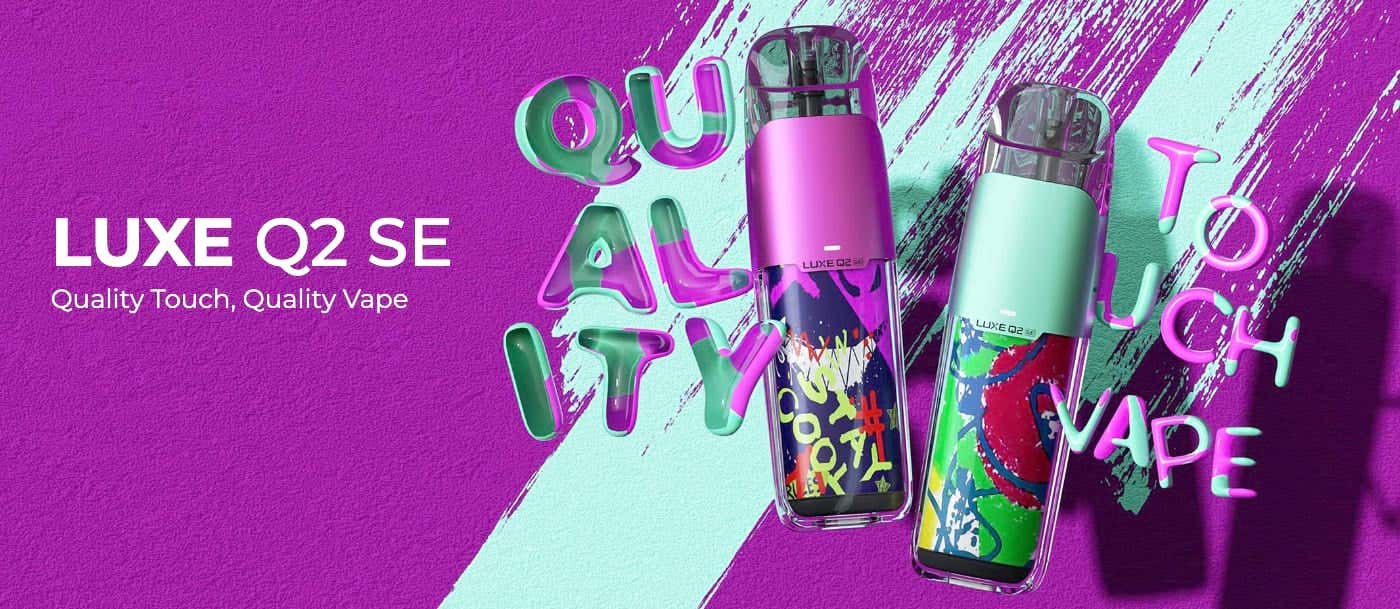 Key features
1000 mAh High-density battery
Luxe Q Mesh pod compatibility
Accurate flavour lasting longer
SSS Tech Anti-leaking


Unique
The Luxe Q2 SE pod system has eight unique and distinctive colours and designs to choose from.
Graffiti Pink
Abstract Green
Digital Blue
Fashion Black
Lilac Purple
Space Grey
Mint Green
Pearl White

Design
The Luxe SQ Special edition pod vape kit is a minimalistic and modern style of pod vaping kit and includes a lanyard to secure it to you in transit.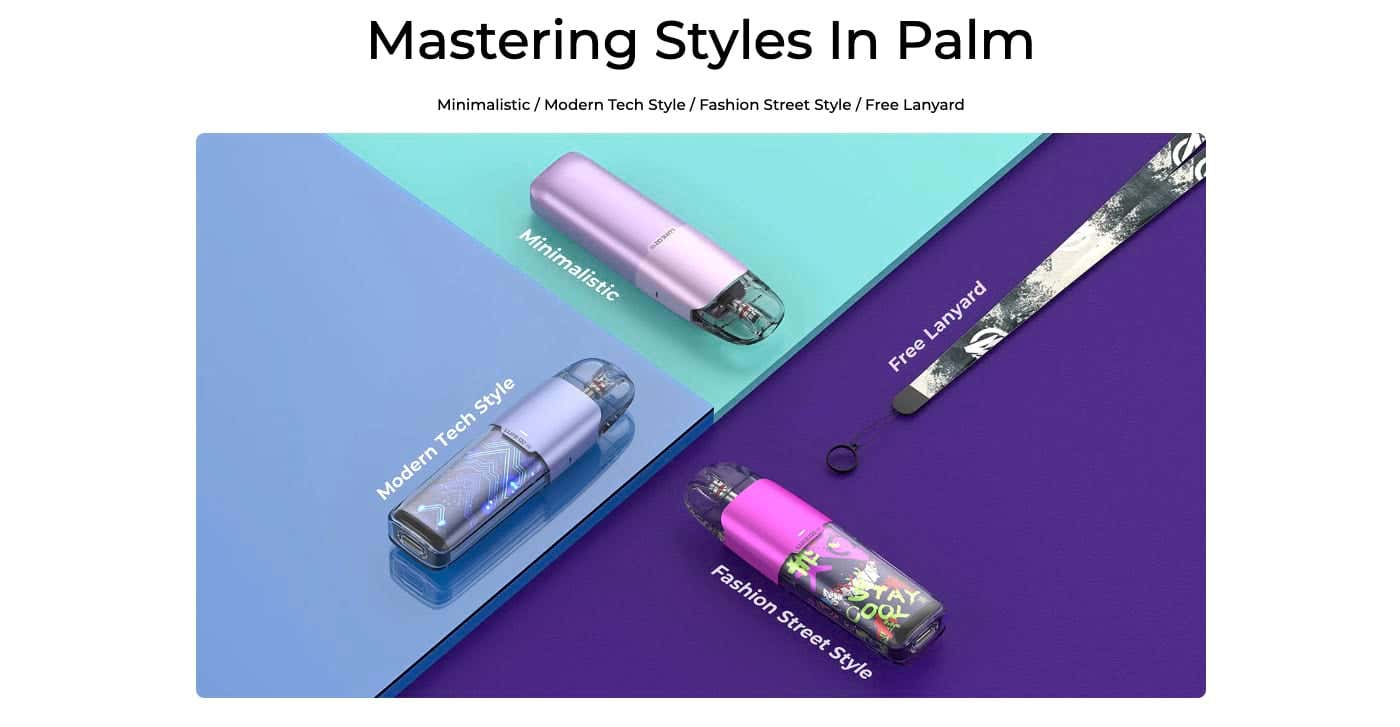 Ultimate
Using Vaporesso's innovative COREX heating technology and reliable AXON chipset, the Luxe Q2 SE pod system delivers the ultimate in flavour delivery and unmatched enjoyment, proven to last up to 50% longer with continuing instant flavour explosion.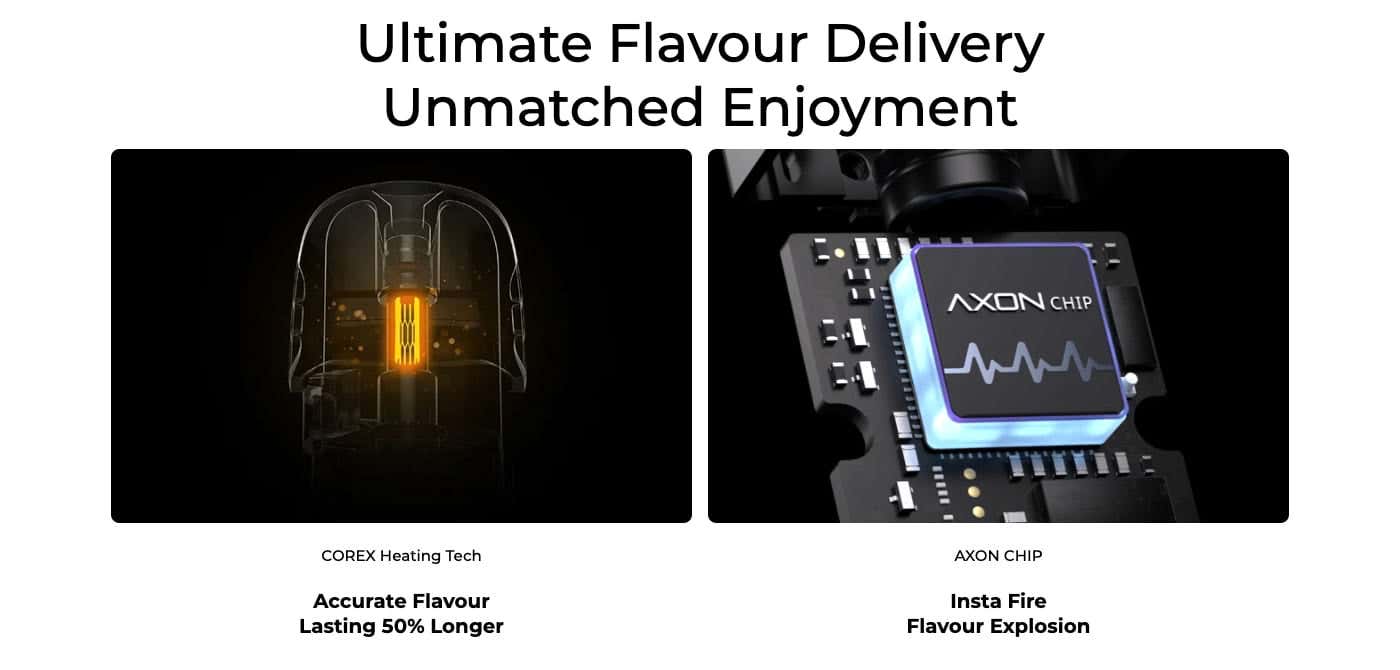 Bigger
The in-built 1000 mAh high-density battery ensures 48 hours of vaping, offering longer-lasting flavour delivery in the compact yet powerful Q2 SE pod vape system.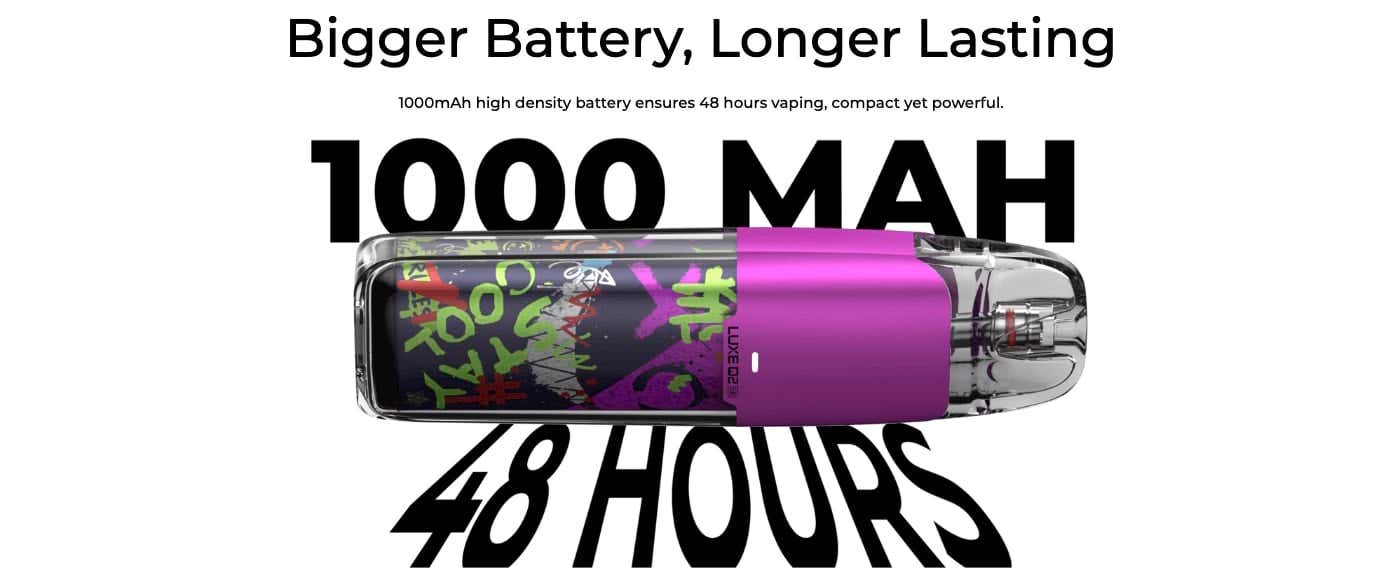 Luxe Q
The Luxe Q range of four pod options is compatible with Luxe Q, Luxe Q2, Luxe Q2 SE and Luxe QS pod vaping devices, offering RDTL and MTL vaping.
0.6Ω Mesh (RDTL)
0.8Ω Mesh (RDTL/MTL)
1.0Ω Mesh (MTL)
1.2Ω Regular (MTL)
Vaporesso's SSS leak-resistant technology and manufacturing process utilised on the Luxe Q pod series delivers an anti-leaking design and construction, comprehensively sealing in the e-liquid and preventing it from leaking while allowing the coil head to saturate efficiently through use.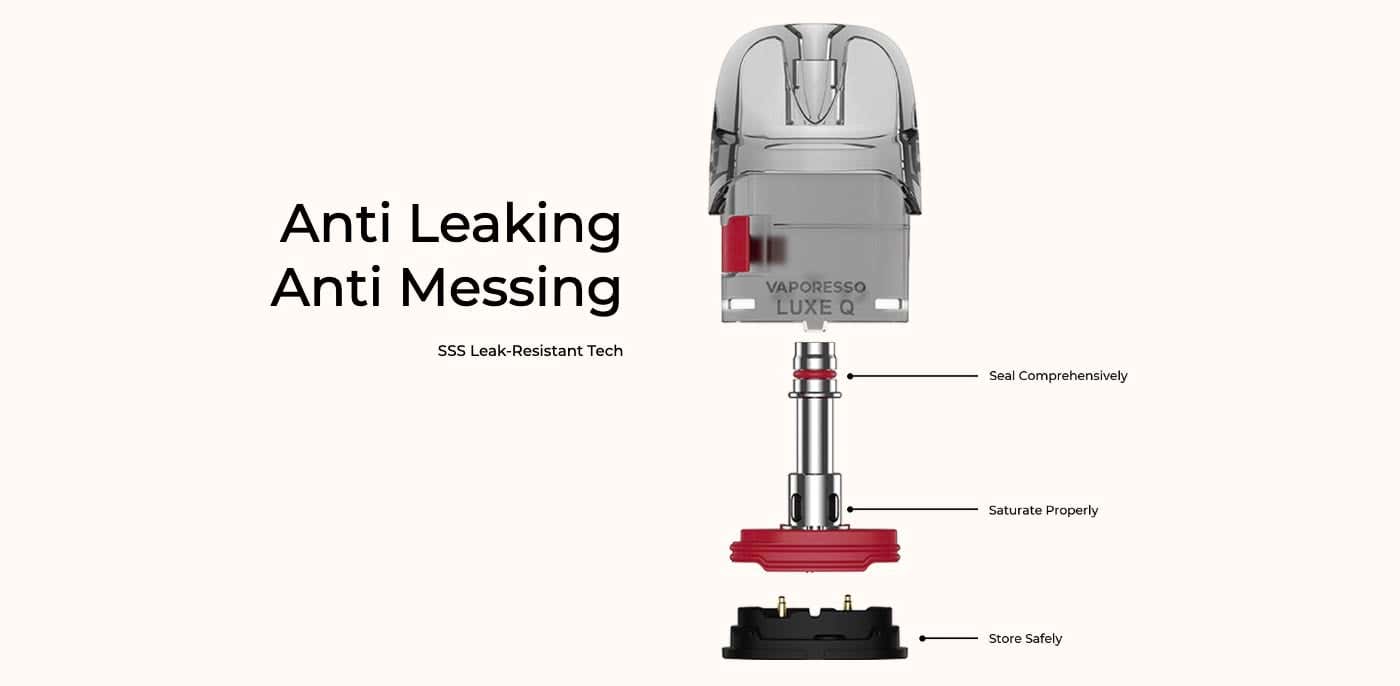 Puffs
Vaporesso's integrated pod technology provides more puffs with fewer refills from the 2ml capacity Luxe Q series of pods.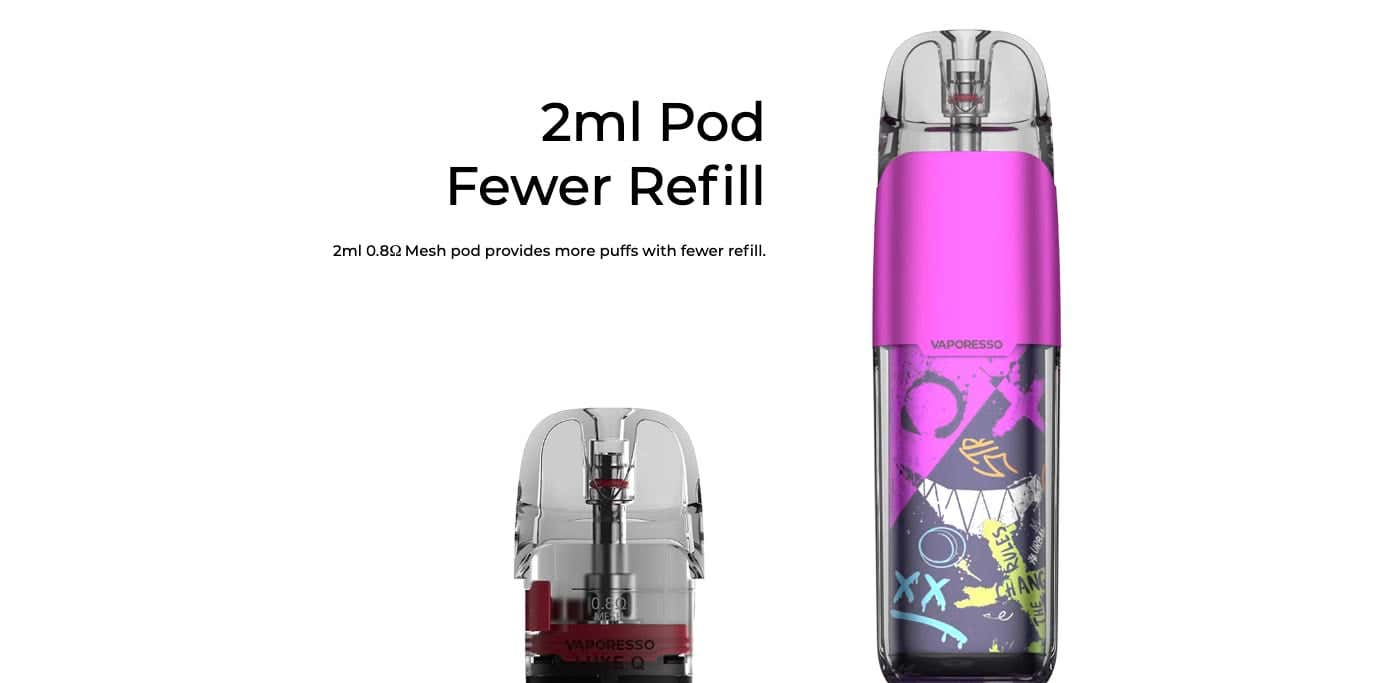 Operation
The Vaporesso Luxe Q2 SE pod system is one of the simplest and easiest pod vape kits to operate; fill the Luxe Q pod with your desired e-liquid, allow sufficient time for the liquid to saturate the coil and cotton within the pod, then install it into the battery and draw on the vape to activate the flavour experience.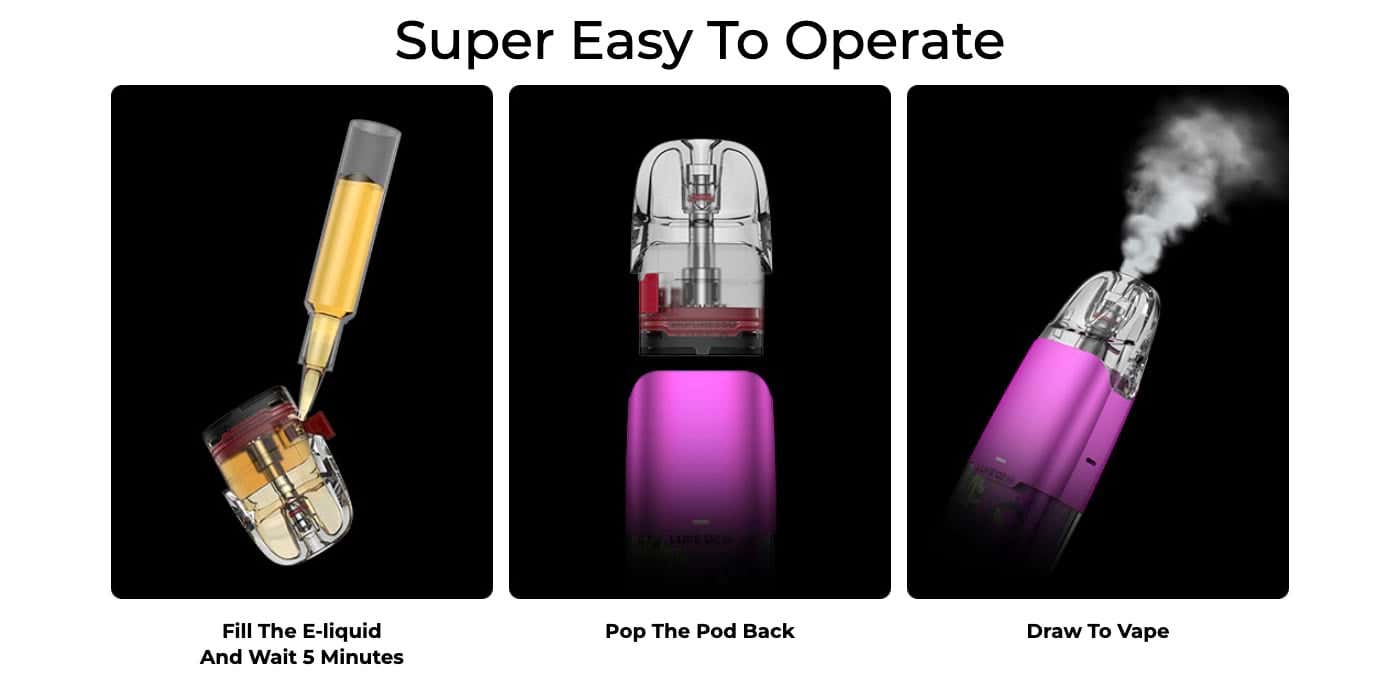 Specifications
Dimensions: 27.4 x 17.5 x 96.7mm
Pod choices: 0.6Ω, 0.8Ω, 1.0Ω and 1.2Ω
Charging: Type-C, 1A
Battery Capacity: 1000 mAh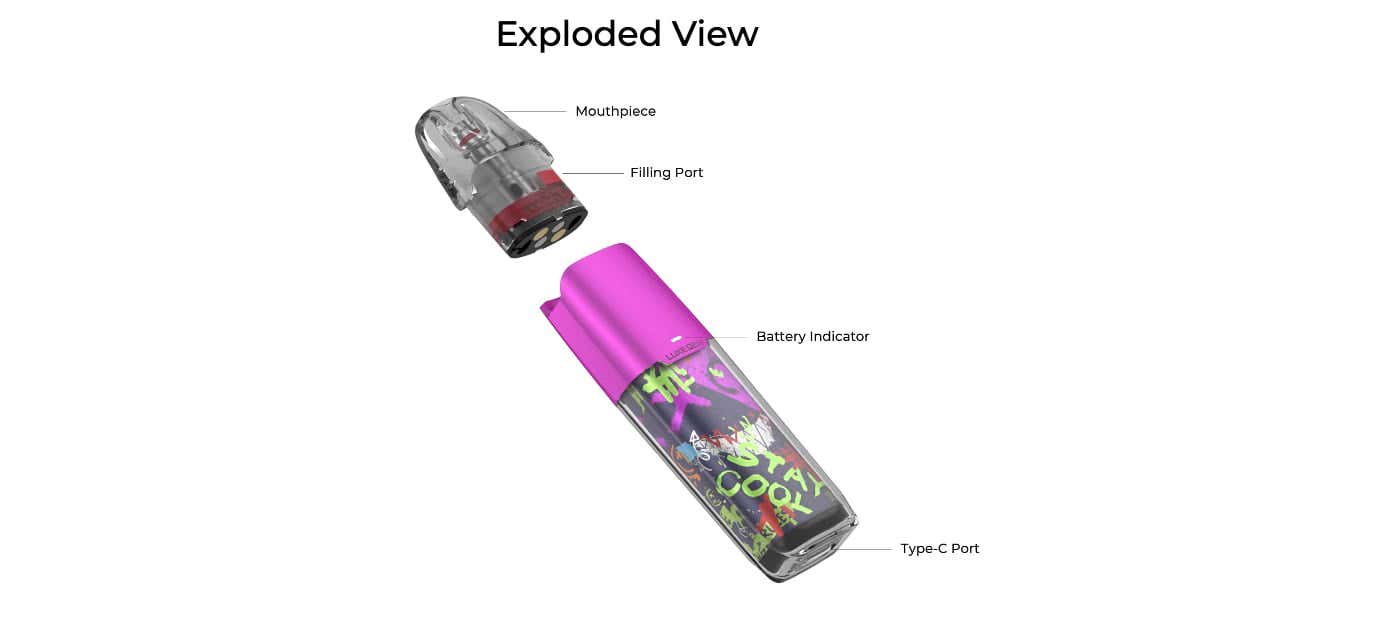 What's in the box?
Luxe Q2 SE battery device
1 x Luxe Q 0.8Ω Mesh Pod
1 x Type-C USB charging cable
1 x Lanyard
User Manual / Warranty Card